Tips to follow while buying a used mobile phone
|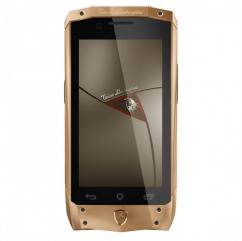 When one cannot afford to buy a new mobile phone with regards to the real price of the device, then the second best option would naturally be to purchase used Mobile phones in India. However, buying a used phone may lead a purchaser into a tricky situation if the individual lacks the knowledge regarding the particular device.
Buyers may end up with a faulty mobile handset or unreliable system which is often the case when it comes to second-hand mobile phones. This eventually leads to frequent servicing and repairs which in the long run can cost you a lot of money. Here are a few tips that help buyers to be followed while purchasing used mobile phone:
The buyer first needs to be clear on the mobile model he or she wants to purchase. Make sure to research on the original cost of the specific model along with all the specification offered. It will eventually help in negotiation of the price while you initiate the purchase.
When one visits any mobile outlets or used mobile shop vendor, they may force an individual to buy a particular mobile and try to lure them with some extraordinary features as that handset may earn them more profits. So, it is better to be well aware of the requirements and resist all such tactics employed by the vendors.
Always thoroughly check a mobile phone before making any purchase. Make sure there are no signs of physical damage and for smartphones check the touchscreen so that the sensitivity and the touch are up to the mark. For feature phones, check the functionality of the keypad. Also test different parts of mobile phone such as a charging slot, memory card slot, USB slot, and all other parts and make sure all those are in a standard working condition.
Make sure to analyse the warranty of the concerned device. Check all the software loops and make sure it is an updated version and there are no malware or viruses installed in the Operating system.
For normal middle-class household, it is quite common to buy used mobile phones in India. However, it helps to be cautious as there are more fraudulent cases which are increasing with time. Therefore, it is imperative to have adequate information before you make the final decision of purchasing a second-hand mobile phone. Like us on Facebook.